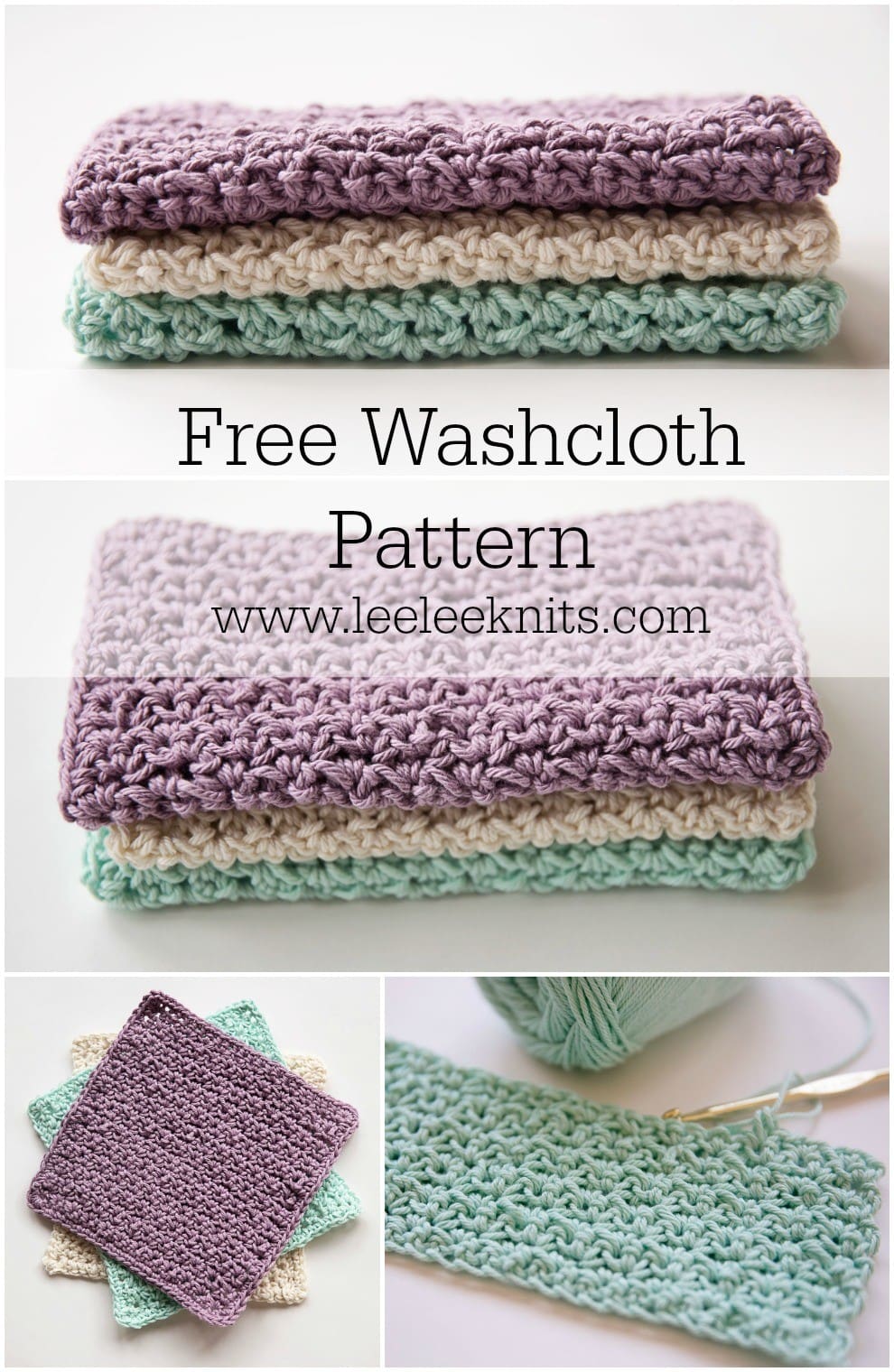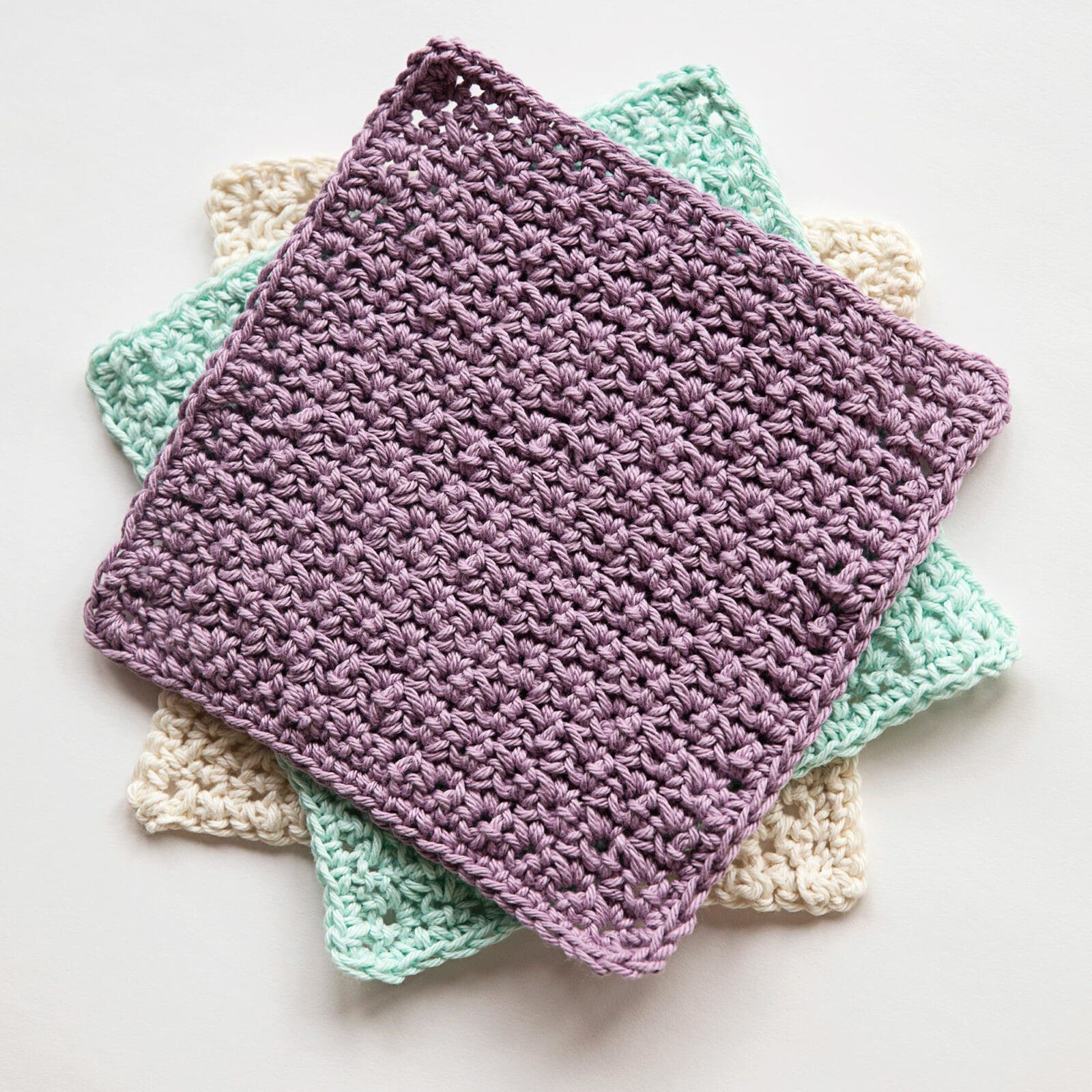 I am so excited to share my favourite crochet washcloth pattern with you all, because I just know you will fall in love with it too! If you are new to crochet or looking for something simple and quick, these washcloths will make your day. The pattern I came up with is really easy and creates a scrunchy fabric that is just perfect for cleaning and looks absolutely gorgeous in your home or as a gift.
Ever since I started making my own washcloths, my kids refuse to go back to store bought washcloths for bath time. They insist that these are more absorbent and I think they also like that they were hand made with love by their mama just for them!
The key to creating these luxurious washcloths is the yarn.  My absolute favourite cotton yarn is Knit Picks Dishie Yarn.  The colours are so lovely and the quality is incredible for the price.
---
I have written out and posted the free pattern for this wash cloth below on this page. You can also purchase the ad free instant download PDF file for easy printing and reading by clicking on the button below or through Ravelry.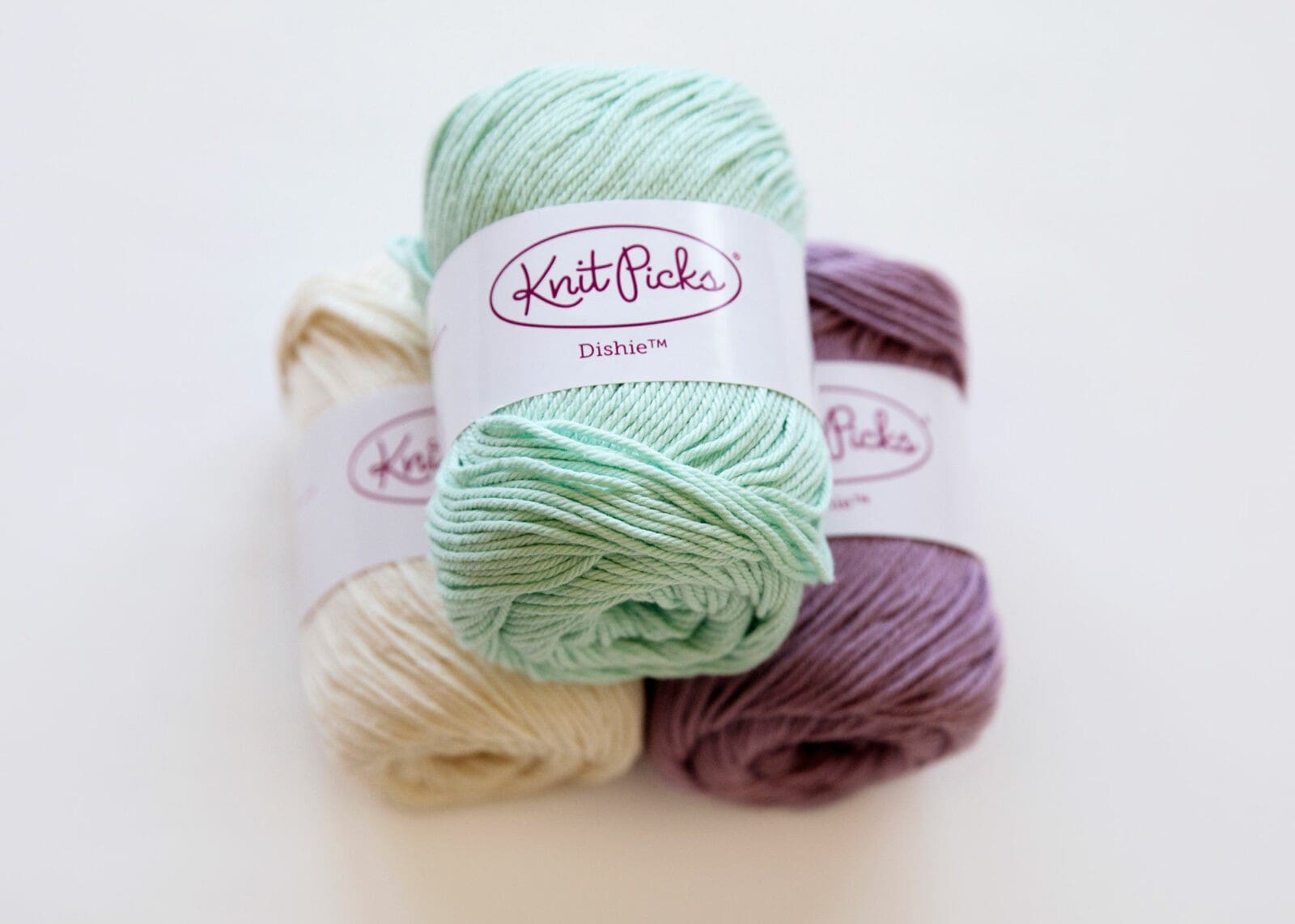 Please note that some of the links on this page are affiliate links and I will earn a commission if you purchase through these links. I use all of the products listed on this page and recommend them because they are companies that I have found helpful and trustworthy. Please let me know if you have any questions about anything I have recommended!
My Favourite Crochet Washcloth – Pattern
What you will need
Here is what you will need to make this washcloth:
Measurements
Each washcloth measures 7″ X 7″.
Pattern
Chain 25 (or a multiple of 2 + 1).
Row 1: SC in 2nd chain from hook and in each remaining chain. CH1 and turn.
Row 2: *Skip next sc, 2SC in next sc; repeat from * to end of row. CH1 and turn.
Repeat row 2 until your work measures just under 7 inches (should look square) and continue on to border.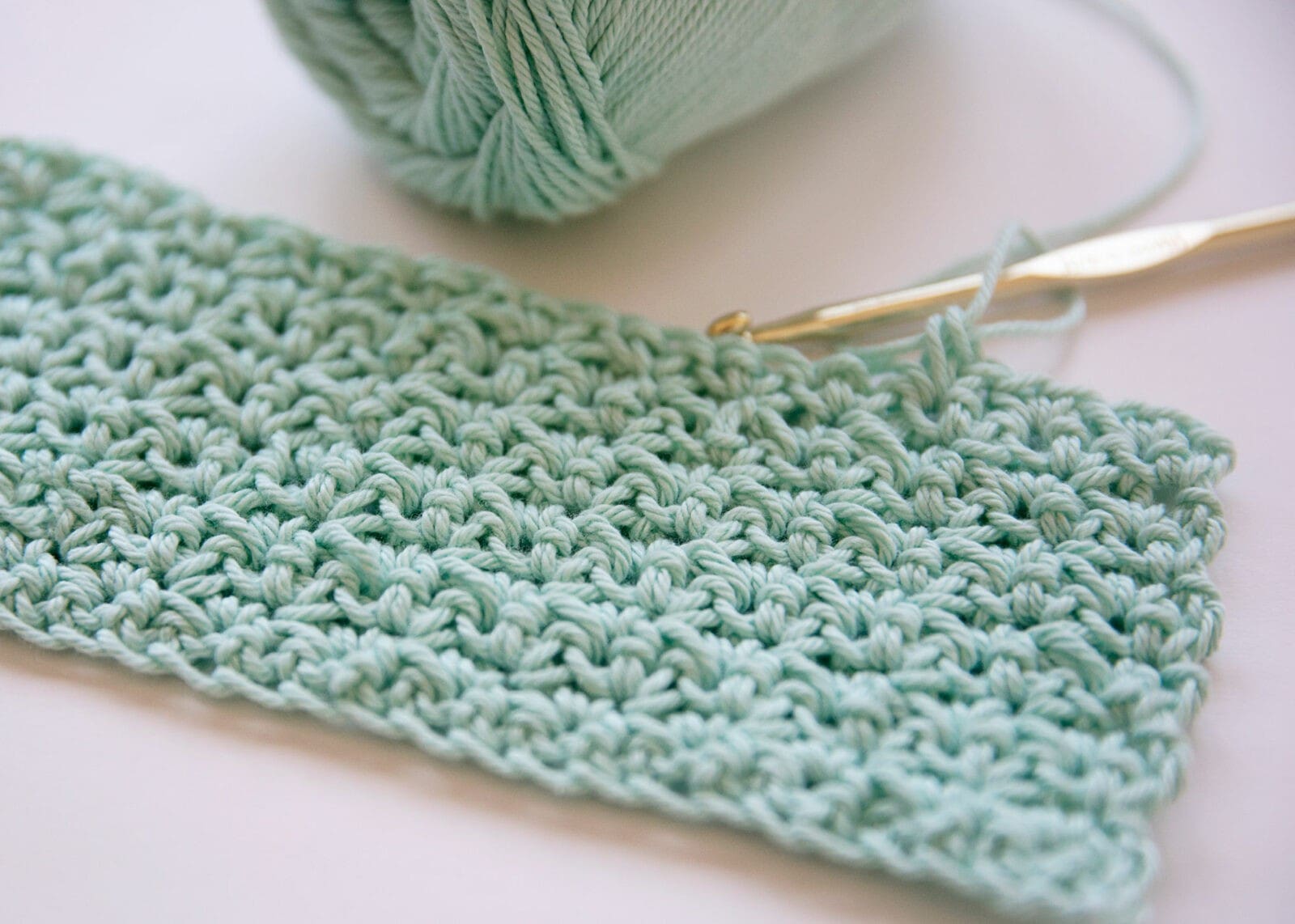 Border
Work around the border of the cloth evenly in single crochet. Make sure that you do 3 SC in each corner of the border. I found an excellent article explaining how to work a single crochet border in detail. When you have completed one round, join to first SC with a slip stitch. Fasten off and weave in the ends!
I hope you enjoyed this pattern, and if so please share on social media so that others can try it out as well!